Meet our bariatrics team
Wesley Woodlawn Bariatric Surgery Center and our surgeons are committed to quality, safety and seeing you progress on your journey to a healthier life. We provide safe bariatric surgical care with excellent short- and long-term outcomes.
Lead by bariatric surgeon and program medical director, Dr. Nicholas Brown, our genuine care and compassion for patients are reflected in our firm commitment to improving the health and quality of life for patients through bariatric surgery.
We invite you to meet our team!
Dr. Nicholas Brown, MD
Bariatric Surgeon & Medical Director
Dr. Brown is an American College of Surgeons' board-certified general surgeon in Wichita, Kansas. He first became interested in bariatric surgery during his residency at the University of Kansas School of Medicine in Wichita. View Dr Brown's full profile
Dr. Jeremy L. Howes, MD
Bariatric Surgeon
Dr. Howes is an American Board of Surgery certified general surgeon in Wichita, Kansas. A native of Louisiana, Dr. Howes received his Doctorate of Medicine from Louisiana State University in 2003 and completed his residency at the University of Kansas School of Medicine in Wichita, Kansas. View Dr Howes' full profile
Dr. Brent Lancaster, MD
Bariatric Surgeon
Dr. Brent Lancaster received his medical degree from Texas A&M University College of Medicine in 1990. His preliminary surgery residency was completed at Mayo School of Graduate Medical Education in Rochester, Minnesota.View Dr Lancaster's full profile
Lauren Ray, RN
Bariatric Program Coordinator
Having worked in and around bariatric surgery for more than a decade, Lauren chose to move to a clinical setting to work with patients pre- and post-operatively while pursuing her Bariatric Nurse Certification. Her work in bariatric surgery has personal significance for her, as she personally underwent gastric bypass surgery in 2013. This experience has helped her connect with patients on a personal level, and she continues to enjoy seeing how bariatric surgery impacts each of their lives for the better. While their goals may be different – ranging from fitness and appearance goals to health-related goals such as reducing the number of medications they take – Lauren considers seeing their health, attitudes and lifestyles change so dramatically as her greatest reward.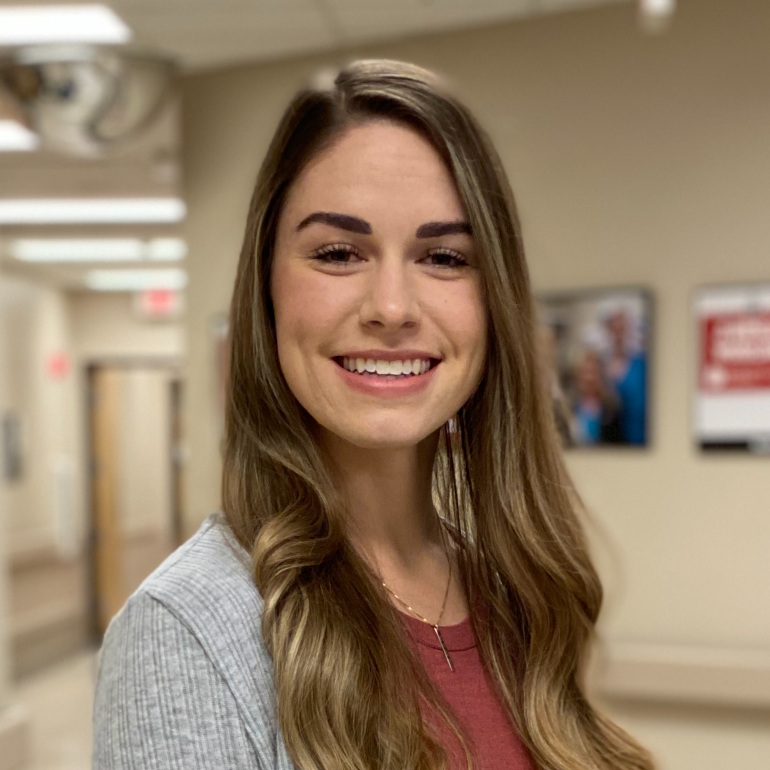 Kallie Schlange, RD
Bariatric Dietitian
After receiving her bachelor's and master's degrees from the University of Nebraska-Lincoln, Kallie worked in research related to childhood obesity, as well as women, infant and children's nutrition. She considers joining Wesley's bariatric team a new adventure, but truly enjoys working with patients. Building relationships and helping patients improve their diet and lifestyle habits is key to her success, and she makes herself available to patients before, during and after the surgical process. As a bariatric dietitian, Kallie does her best to make a positive impact in the lives of her patients so that they can enjoy a happier, healthier life.